Pyrex Pattern: Americana Bowls
Period of Production: 1966 - 1968
Designer:
Description: 400 series round nesting bowls in Earthtone shades of brown, rust, avocado green, and gold, with rims left opal white.
Notes: Sold as part of the Early American pattern collection. 404 and 401 used as a chip & dip set (#5767).
Round nesting mixing bowls 400 set: 401 gold, 402 avocado, 403 rust, 404 brown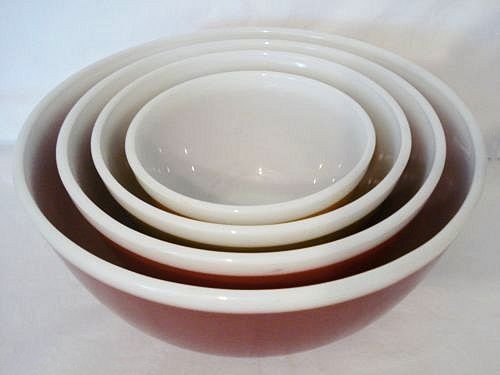 Americana Bowls Color Palette
Americana Bowls
Americana Bowls
Americana Bowls
Americana Bowls