Pyrex Pattern: Rainbow Stripe Bowls
Period of Production: 1965 - 1967
Designer:
Description: Round nesting bowls with continuous stripes in shades of pink, tan, and blue on opal and with rims left opal white. Later, yellow added.
Notes: Sold in 3-bowl sets consisting of pink (401), tan (402), and blue (403). Open stock available in all four colors in all three sizes. No 404. Decoration apparently achieved by a method similar to that of Terra (1964-1965), except without Terra's random spacing or a base color fired on first.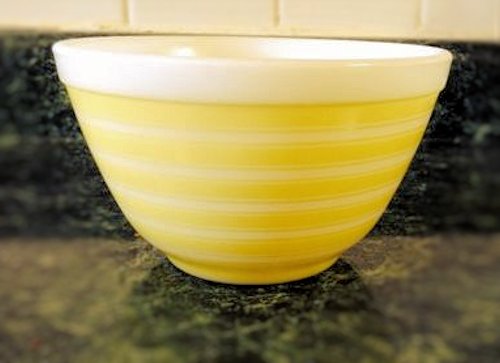 Rainbow Stripe Color Palette
Rainbow Stripe
Rainbow Stripe
Rainbow Stripe
Rainbow Stripe