Pyrex Pattern: Sandalwood
Period of Production: 1961 - 1963
Designer:
Description: Ivy pattern in white on tan bowls or in tan on opal white with clear glass lids.
Limited to alternating Cinderella nesting bowls, alternating round Cinderella Bake, Serve, & Store casseroles (471,472,473), and a rare 500 refrigerator set in all tan on opal.
A 72 butter dish prototype is also known.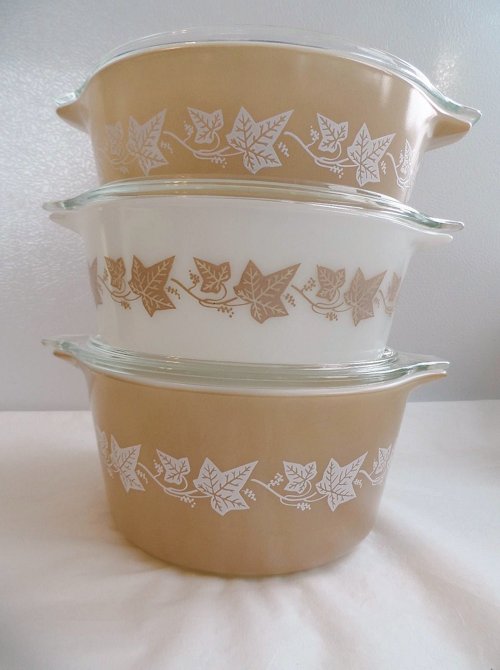 Sandalwood Color Palette
Sandalwood
Shapes and sizes in this pattern:
Cinderella round nesting mixing bowls 440 set: 441 opal, 442 tan, 443 opal, 444 tan
Cinderella round casseroles 470 set: 471 tan, 472 opal, 473 tan
Refrigerator storage 500 set: 501 opal, 502 opal, 503 opal